I'm a big believer in having a positive attitude. I believe that your attitude can get you through life's tough times….or it can defeat you.
But what happens when your world stops?
There are times in your life when your immediate world shifts on its axis, while the rest of the world moves on.
Right now, in the midst of the pandemic, there are many who are dealing with their own personal crisis: the death of a loved one, a scary diagnosis, the loss of a job, just to name a few. Their worlds have stopped, while the rest of us have continued on. It's a strange place to be.
Today, my husband and I find ourselves in a life-halting situation. And it seems to be affecting our attitude about our jobs and our faith. It's very disconcerting.
But as I've been thinking and praying and wrestling with this situation, I keep seeing a similar message via my Bible study, morning devotional, and even Facebook memes. It's the overall message to trust God. He's in control, He has a plan, and He's walking with us.
While that message is comforting, it has also occurred to me that as much as I think I'm a faithful person, I have to ask the question: Do I really trust God?
Do I trust him only in times of crisis? Or do I praise him only in the good times and act like he's deserted us when the tough times come? Aren't we supposed to believe in Him 100% of the time? The easy answer is YES! But it's not so easy all the time, is it?
I'm learning that God doesn't want us to turn to him only in times of trouble, whether personal or world catastrophe. He wants us to turn to him in everyday life. Every day. Not just some days.
Times are hard right now, no doubt. I'm wrestling with the future, with difficult decisions that need to be made, and yes, I'm a little scared of what lies ahead of us. It looks like there are some tough days coming. But every day, I need to ask myself how is my attitude or my fear interfering with my trust in God?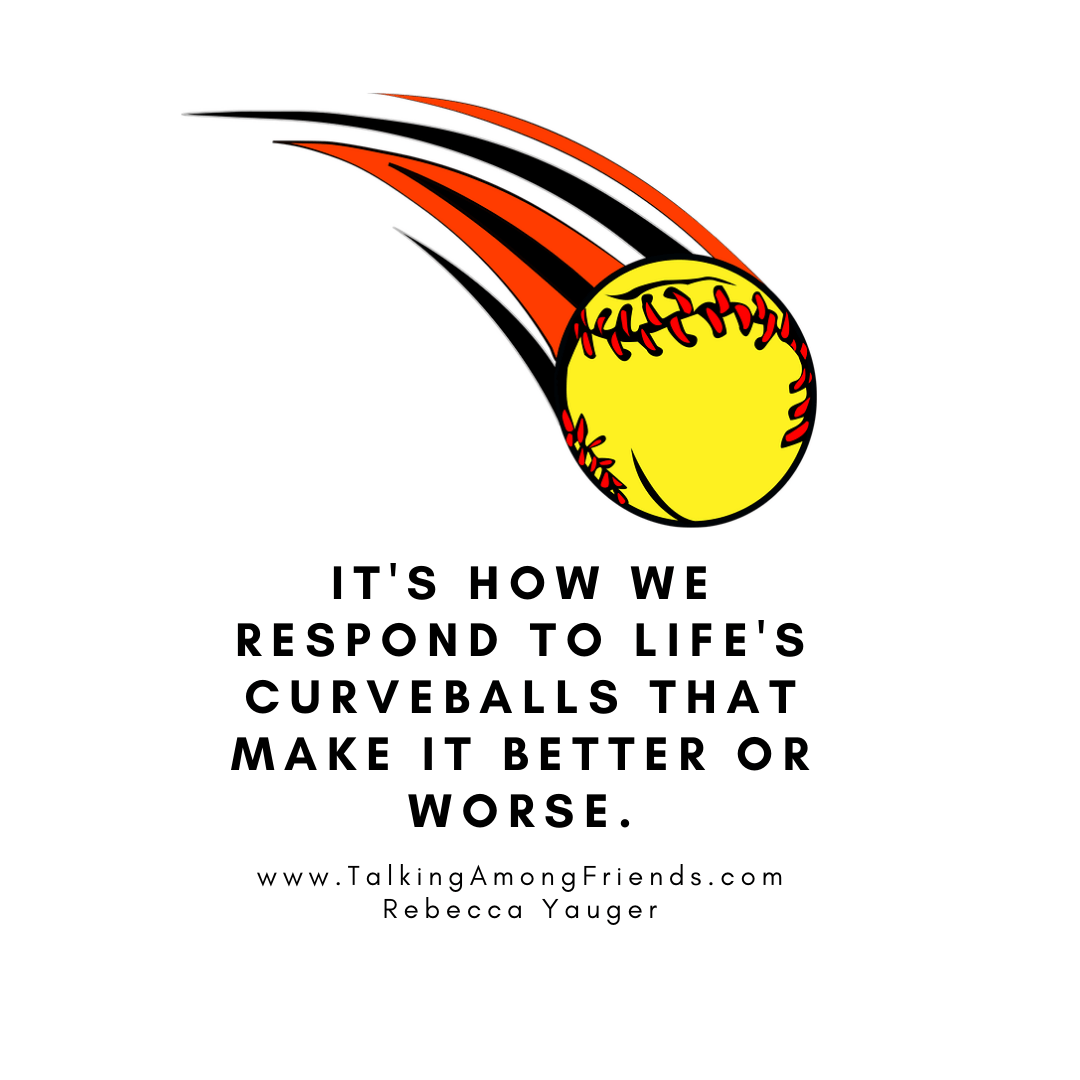 Like I said earlier, I'm a big believer in a positive attitude. How we deal with the curve balls can make things easier or more difficult. A positive attitude, to me, stems from a positive faith in God.
Truthfully, I'm not all the way there with my attitude. Fear seems to be winning at the moment. Anxiety is clouding the way. So, right now, it's even more important to get back on the path. To trust in God's way. To allow Him to bring wisdom and peace. It may take me a little time, but I know I'll keep pushing ahead. It takes a daily effort and a daily attitude check.
How about you? Do you have any advice on how to deal with tough times? Do you believe you're trusting God always, all day?