A note from Becky: This is a blog from 2014 that I've revised. The words still hold true today.
I'm feeling like a bit of a louse recently. Whether I can cite how busy work is, or other stress, that doesn't excuse poor behavior.
I was unintentionally sharp with someone, who didn't deserve my attitude. They were on the receiving end of a bad day.
We're all guilty of snapping at someone who was just in the way of our bad mood. But even though we understand that, that realization doesn't make it right. Now I feel like a heel.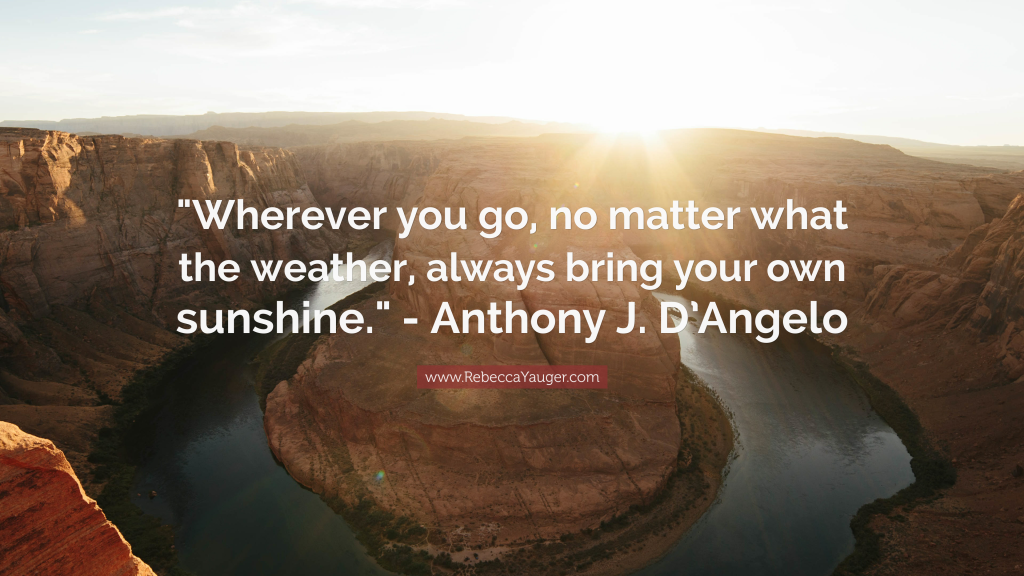 I've done what I can to rectify the situation. But that impression of me and my actions will continue to affect this person. No matter how nice I am going forward, will my actions always be part of how they treat me going forward?
I can't take it back.
What lessons can be learned?
First – the golden rule still applies: Do unto others as you'd have them do unto you. In other words, treat others with kindness. In fact, I love the phrase "kill them with kindness." If someone is being rude and having a bad day, the best way to diffuse the situation is to stay calm and treat them with kindness.
I've found the yelling or matching their level of rudeness only escalates the situation.
Second – the other lesson I've learned is to be forgiving. It is true that if you hold a grudge against someone, even if they are in the wrong, you're the only one who is hurt. You're not hurting them by holding that grudge and by remaining angry.
We all need to "Let Go and Let God."
God needs to work through me to make me aware of my actions and how those actions affect others. My thoughts, actions and words can have a positive or negative influence. What do you choose? Click To Tweet
When I had that bad day and exhibited poor behavior to someone else, I hurt them, and I hurt myself. The entire conversation would've turned out different had I been able to hold my tongue, answered their questions and moved on, instead of lashing out at them.
Taking a deep breath, not having a snap response, especially when it's not a good day, can make all the difference…not just to someone else, but to me as well.
To the person to whom I snapped, I hope they forgive me. And I hope I show that same spirit of forgiveness the next time someone else has a bad day and snaps at me.
What about you? How do you handle your bad days? What do you say when you do have a bad day and have hurt others? How do you show a spirit of forgiveness? I'd love to hear from you.
Let's encourage one another.