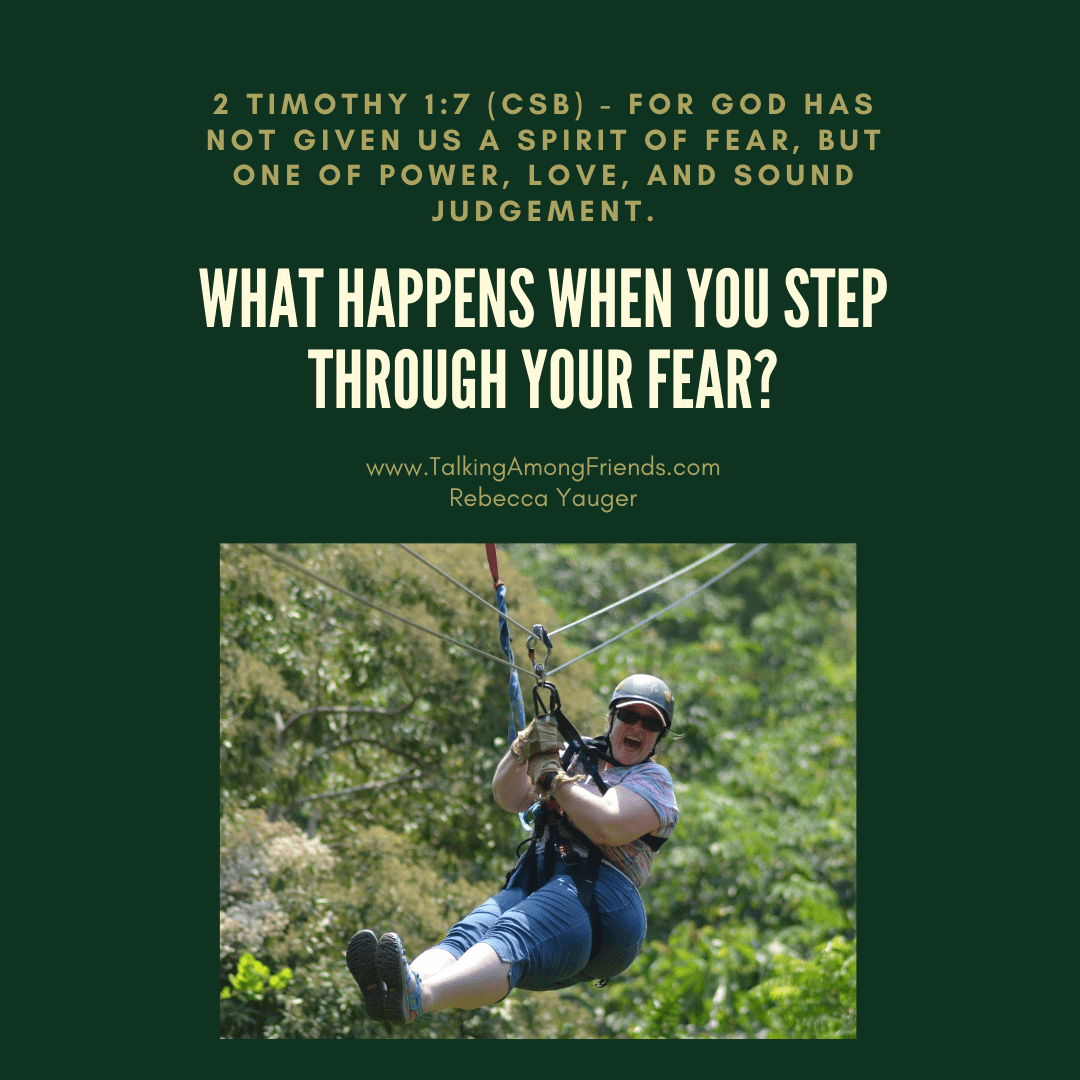 There have been many blog posts, memes, and more going around recently about fear, having faith over fear, trusting God, etc. I've written about this previously on my blog as well.
We're living in fearful times, no doubt. We'll need to have strength, courage, and a lot of patience to get through this time.
Don't you feel like you're in some kind of limbo just waiting to get through to the other side?
For me, I'm pretty good at trying to project ahead. For example, I'm one of those people who is nervous about seeing the dentist, even though I like my dentist  and go every six months, like a good little girl. On the day of the dentist appointment, I'm projecting ahead. I tell myself "Okay, by 4pm, I'll be home and all finished with this visit." I know if I get through a certain amount of time, then the appointment will be behind me. I'll be past the tough stuff.
But right now, in this crazy year of 2020, we're not sure when the tough stuff will end. Many of us thought that surely by the start of summer, this would be behind us. Unfortunately, we're halfway through the summer and we're still in the thick of a pandemic.
So, do we look to the holidays? To the end of the year? Will 2021 be better?
It's so difficult when we're knee-deep in muck and darkness. The light at the end of the tunnel isn't really visible yet. How do we push through?
The words from Psalm 138:3 (NIV) struck me. "When I called you, you answered me; you made me bold and stouthearted."
Other Bible versions talk about increasing our strength, but I really like the words "bold" and "stouthearted."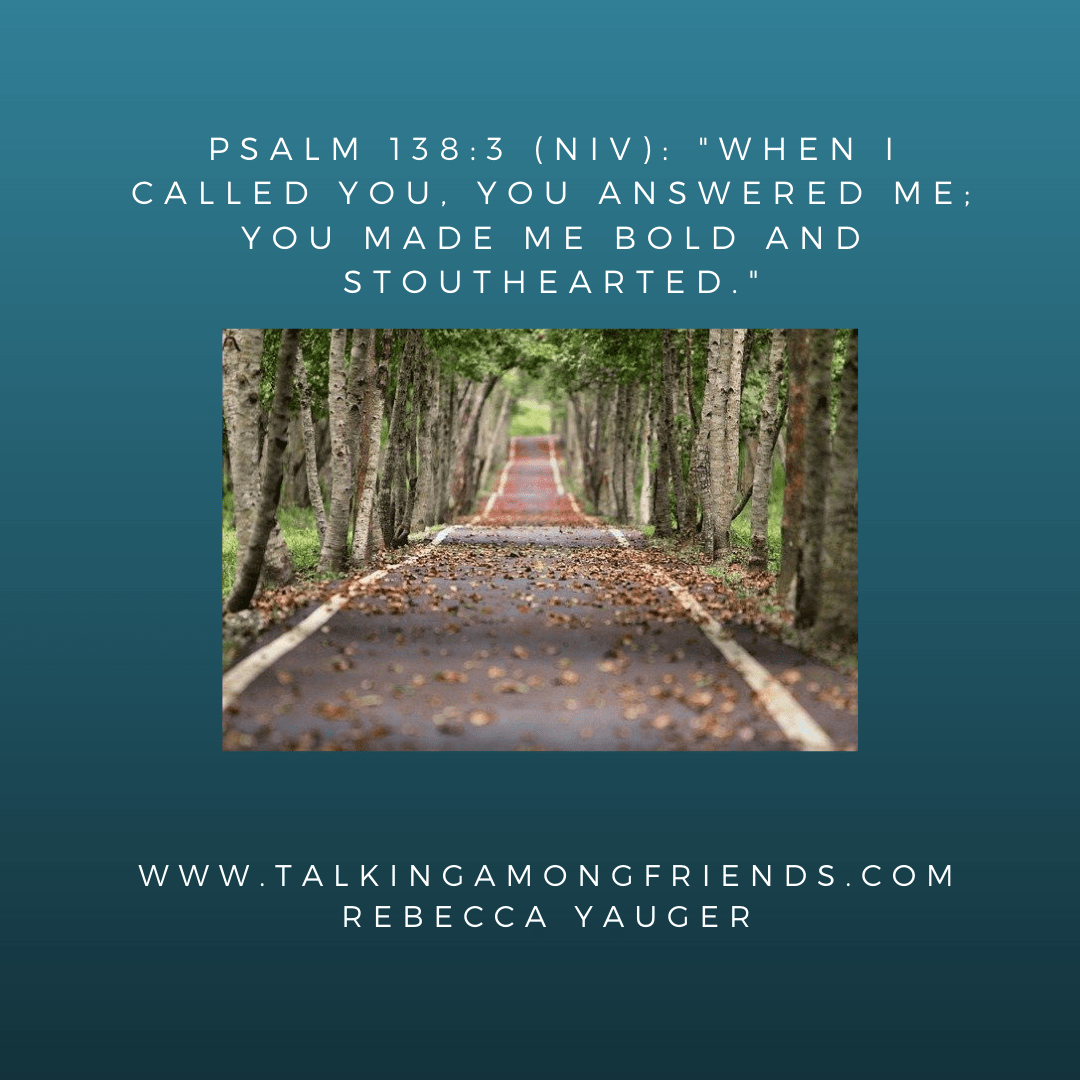 God will definitely increase our strength. He can make us bold. But the word "stouthearted" fills me with such hope and confidence.
It makes me believe I can do this for the long haul. The definition for stouthearted says, "brave and resolute; dauntless."
Whatever trial you're facing, whatever darkness or hardship, pray with confidence. Pray and KNOW that God will heal you, and he will increase your strength, and make you bold and stouthearted.
You can do this. We can all get through this time with a little faith, a lot of prayer and the unwavering belief that God is still here, and that through Him, we are bold and stouthearted.
What about you? How have prayers or Scripture increased your faith and confidence?