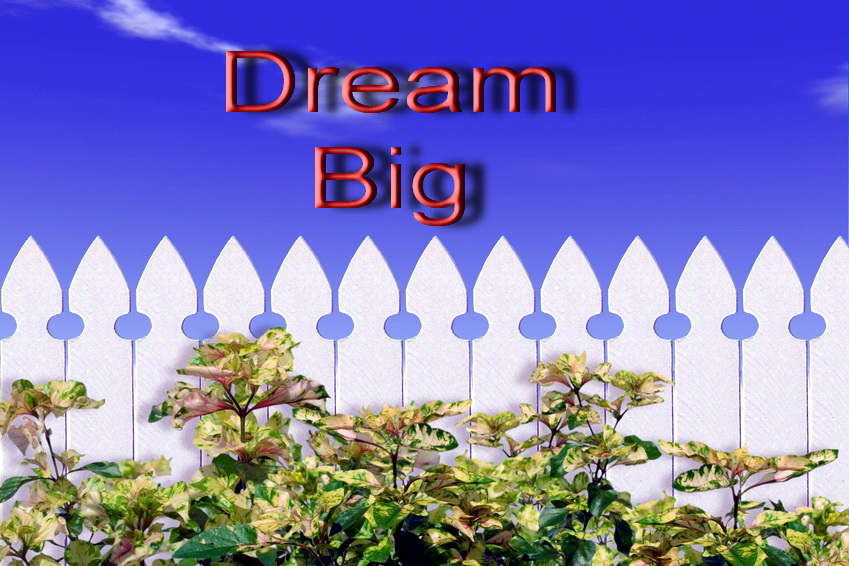 I thought one tennis-related post would be enough, but after watching the results of the Wimbledon Championships over the weekend, I couldn't resist one more.
Every player who enters Wimbledon dreams of winning this tournament. It is arguably the most elite, most coveted of all the grand slams. The century of tradition and great moments make it a very special place.
This past Saturday, Marion Bartoli and Sabine Lisicki played for the women's championship. All the top seeds were gone and neither of these ladies had ever won a grand slam tournament. It was a great opportunity for both players. Marion won. She played steadily and with confidence. And as well as Lisicki played during the tournament to reach the finals, even beating the #1 women's player, Serena Williams, the occasion of being in the finals of Wimbledon was too much for her.
But Marion Bartoli was a class act, and showed that she remembered what it was like to be in Lisicki's shoes. Bartoli was the runner-up to Venus Williams in 2007. It took her six long years to even reach another final. And she was determined not to blow her opportunity. But she had only kind words for Lisicki and encouraged her for future appearances at Wimbledon.
Then the best moment in sports, in my opinion, happened.
After all of the pomp and circumstances of the trophy presentation and photographs, the two women walked off the court arm-in-arm, smiling, savoring their time on Centre Court at Wimbledon. Bartoli demonstrated that she didn't forget what it felt like to be runner-up. She was clearly basking in her own victory, in her own dream coming true, but she didn't forget, and she made sure Lisicki knew how special it was just to be there, right where they were, playing in the biggest grand slam tournament in the world. I hope we see these two women a lot in future tournaments, and that they always show the class they exhibited on Saturday.
Then came Sunday, and the men's final. The weight of an entire country was on Andy Murray's shoulders to win Wimbledon and become the first man from Great Britain to win their home tournament in 77 years. But he had to face the #1 player in the world, Novak Djokovic in order to do this.
Both men had been to the finals before. Novak was victorious in 2011. But Andy…. He was in tears in 2012, as the great Roger Federer beat him last year. But I have to believe those tears made yesterday's victory over Djokovic all the sweeter. Novak knew how sweet this was. But you know he was disappointed not to win. However, his on-court comments were full of congratulations to Andy and this accomplishment.
These men did not walk off the court together. Novak left the court fairly early… leaving the moment for Andy and for Great Britain. To me, that showed as much class as Bartoli did the day before. If you follow tennis, you know the moment was huge for Murray, and Novak understood that and left so Murray could bask in his victory. But Djokovic will be back. You know he will.
These are examples of respect, and for encouraging someone in their dreams.
My dream is to be a writer, a writer with several books published. It's a dream that takes hard work. These tennis players achieved their dreams by YEARS of hard work, training, hours and hours on the tennis court and in the gym.
I've watched as most of my friends have succeeded and had books published. I've hugged and shared with them the joy of receiving that phone call from an editor or agent, saying their book was accepted for publication. I've stood on the sidelines and watched their dreams come true.
And I've genuinely been happy for them. Yes, it stings a little, because I haven't yet achieved my dream.
But like Murray's tears from 2012 that made this year's victory all the more sweeter, my achievement will be sweet, and in God's timing. And maybe Sabine's tears will make her moment sweeter when it comes.
My time is coming. And while I'm on this journey (and let's not forget the importance of the journey, not just the destination), my friends, published or not, continue to encourage me in pursuit of my goals.
We can all take a lesson from tennis, from the respect and sportsmanship that was demonstrated over the weekend.
As a Christian, I hope my actions always demonstrate Christ's love to others, even when I don't understand what God is doing in my life.
So, tell me, are you encouraging someone else to dream big? Are you watching someone else's dreams come true, and celebrating with them even if you're still struggling with yours?
Can you imagine the impact of this world if we all were encouragers and cheerleaders for each other?
I dare you to dream big, to cheer someone else on in their dreams, and let's watch what happens from there.