As we take this blog in a new direction by examining relationships, I find myself examining my own relationships. Comments from a couple of friends of mine have really stuck in my head. These people have mentioned offhandedly that I am too private, that I don't share with them my problems or my worries. I didn't share with them things I've done. One of my friends was surprised to learn that I had a speaking engagement in the months previous to this conversation. That's pretty minor, yet why wouldn't I share something like that? It's exciting!
So that got me thinking, why didn't I share that with her? Am I too guarded? Do I not open up enough with my friends?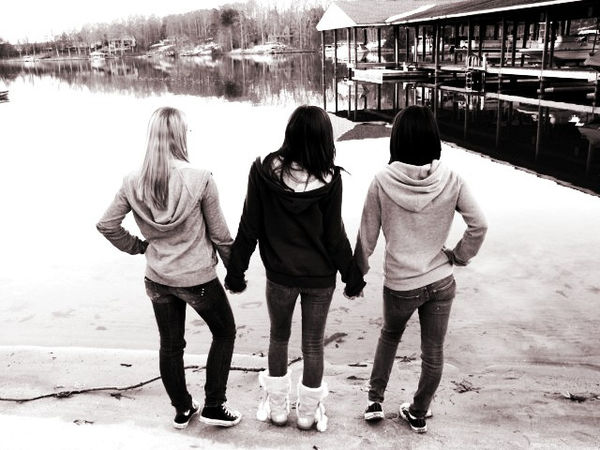 I know I want to have deeper relationships. I think sometimes I hold back because I don't want to come across as the whiny friend, the desperate friend, the one who always needs something or is always complaining.
Unfortunately I have a friend like this. It got to the point where I dreaded the phone calls from this person because I knew it would be something negative. This is someone I've known since high school. But this was also one of my friends who told me that I never shared any problems I had or anything I was going through at the time. She took it as an offense that I wouldn't open up to her. That has stuck in my brain and really got to me. I don't consider myself someone who's not sharing and not open. But in a way, it's true, although I consider myself a very caring person.
In my small group at church were discussing ways to go deeper in our relationships with each other and how can we really make the group something special and dynamic. So I have an opportunity in front of me to go deeper yet I still feel myself holding back.
I can't figure out what holds me back from letting people in a little deeper. I have friends that I share things with, but they are few. My husband is my best friend, and he probably knows me better than anyone. But why won't I go deeper with my other friends, those I care about and want in my life?
Does my "fear" of being too whiny and needy outweigh me "going deeper" with my friends… trusting them? Do I fear rejection? Is the bigger question: am I missing out on more meaningful friendships by holding back?
What advice do you have? What experiences have you had in trusting your friends, and really confiding in them?
I look forward to hearing from you.
(Photo credit: Photos_by_Lis / Foter.com / CC BY-NC-ND)